Twitter Competition #mykewgarden
PROUD OF YOUR GARDEN?
Spear & Jackson & Kew Botanical Gardens have collaborated to launch an exclusive Twitter competition to win £300 of Kew Gardens Collection Garden Tools by Spear & Jackson. The Kew Collection of gardening tools are all endorsed by Head of Great Glasshouses & Horticultural Training at Kew, Greg Redwood and are used by the team at the Botanical Gardens to keep the gardens looking their very best all year round!
We all know how proud people are of their prized gardens and how they love to show them off! We are intrigued to see how our gardening tools are being used to chop, change and transform your gardens! So what better way than to Tweet your favourite picture of your garden to all the Spear & Jackson & Kew Botanical Gardens Twitter followers - over 32,000 of them!!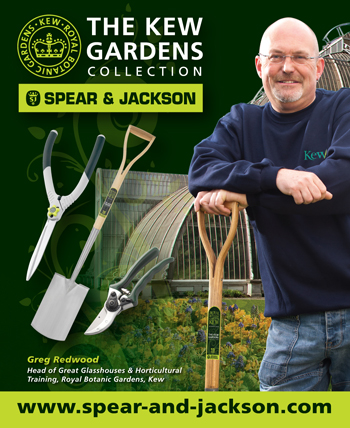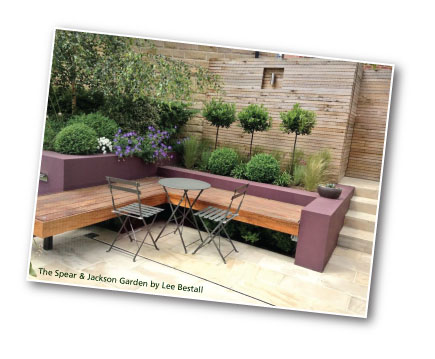 It's very simple to enter, simply follow us on Twitter @spearandjackson #mykewgarden and tweet us your favourite picture of your garden.
Hints and Tips when taking your Photo
1. Shoot when it's overcast - if it's too bright, colours can look bleacheed.
2. Be sure to turn your flash off, natural lighting is best.
3. Be sure to select an exposure that gives you the most depth of field combined with the fastest shutter speed.
4. If your camera just has automatic settings for different types of scenes, choose landscape as it usually enhances greens and blues.
5. If you are north facing, any time is perfect as there won't be any direct sunlight. If you are west facing, consider waiting until late in the day when the sun is low and lazy. East facing? Get up early and catch the sun's first rays kissing your plants good morning. South facing balconies might be best at high noon.
6. Move around your garden and shoot from different angles, up high, down low and be sure to shoot some vertical and some horizontal images, choose your favourite.
7. Make sure to capture the unique qualities and features of your garden. Maybe you have some rare plants, unusual pots, or interesting decor…show it off!
Terms & Conditions of the Competition

1. All entries (only one picture per tweet) will be judged by Professional Landscape Gardener, and winner of Grand Designs Garden Designer 2012, Lee Bestall. The judges decision will be final.
2. Closing date of the competition is August 31st 2013. The winner will be notified by 6th September 2013.