Sky High Food
1st April 2019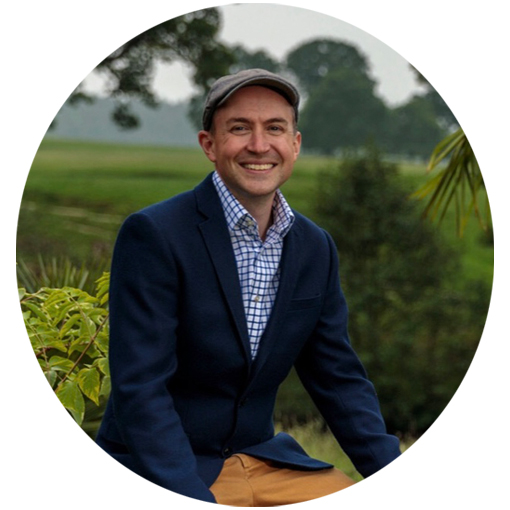 With the smell of spring in the air, lighter nights and brighter days comes the anticipation of spring.  
I love this time of year.  Full of anticipation, potential and life, the garden in spring is all about enjoying the present and preparing for the future.
This year I'm going to be growing something a little different in my home and garden, food, but not in the traditional sense. As a garden designer as well as a passionate plants person, I love thinking outside the box, so I'll be trialing some new ways to grow that I haven't tried before.  I want to experiment with growing some food in the air! Inspired by the urban food farms that are springing up all over the world, I thought I'd trial the idea for myself (on a smaller scale of course!).
I have a pretty small courtyard style garden, which (in-keeping with the current fashion) is decorated like an outdoor living room, so there's simply not much room for growing food … or so I thought!  
My earliest gardening memories are of growing vegetables with my grandad, and it's been around 5 years since I've grown any, so I'll be getting back into the groove, designer style.
I'll be trialing upside down tomatoes suspended from the lounge ceiling, the theory being that the plants put more energy into producing better fruit rather than fighting against gravity.  Experimenting with green wall planters for herbs and tumbling strawberries, hydroponic indoor lettuces and tumbling courgettes.
But the thing I'm most excited about is growing fruit and vegetables on the roof of our extension.  There's plenty of room for hanging cucumbers, trailing beans, and fruit bushes in pots.  I'll have to irrigate artificially as its south facing and baked in sun, but the veg should love it up there.  There'll (hopefully) be very few slugs and no chance of the window cleaner standing on them, although picking it may be a challenge I need to overcome!
I'll be choosing varieties specially selected for growing in containers, and ones which promise massive flavour.  I'm particularly looking forward to picking fresh herbs for garnishing as well as warm tomatoes ripened naturally by the sun. 
I will begin some plants by sowing from seed, and others I'll be buying as plug plants.  For the first time I'm trialing grafted tomatoes, chilis and cucumbers, which promise outstanding performance.  They'll cost around £10 per plant (less for toms) but one plant is hopefully all I'll need to feed us for the summer.