Features & Benefits:
SK5 mirror polished Stainless Steel blade for resistance to rust and minimal soil adhesion
Weather-proofed hardwood handle for a longer life
Double-riveted socket provides greater strength
Pointed blade for easier ground penetration
A serrated edge on the blade to help cut through roots
Depth markings at 2", 4" and 6" for more accurate planting
Treaded blade for comfort under the ball of the foot
Guaranteed for 10 years
Images: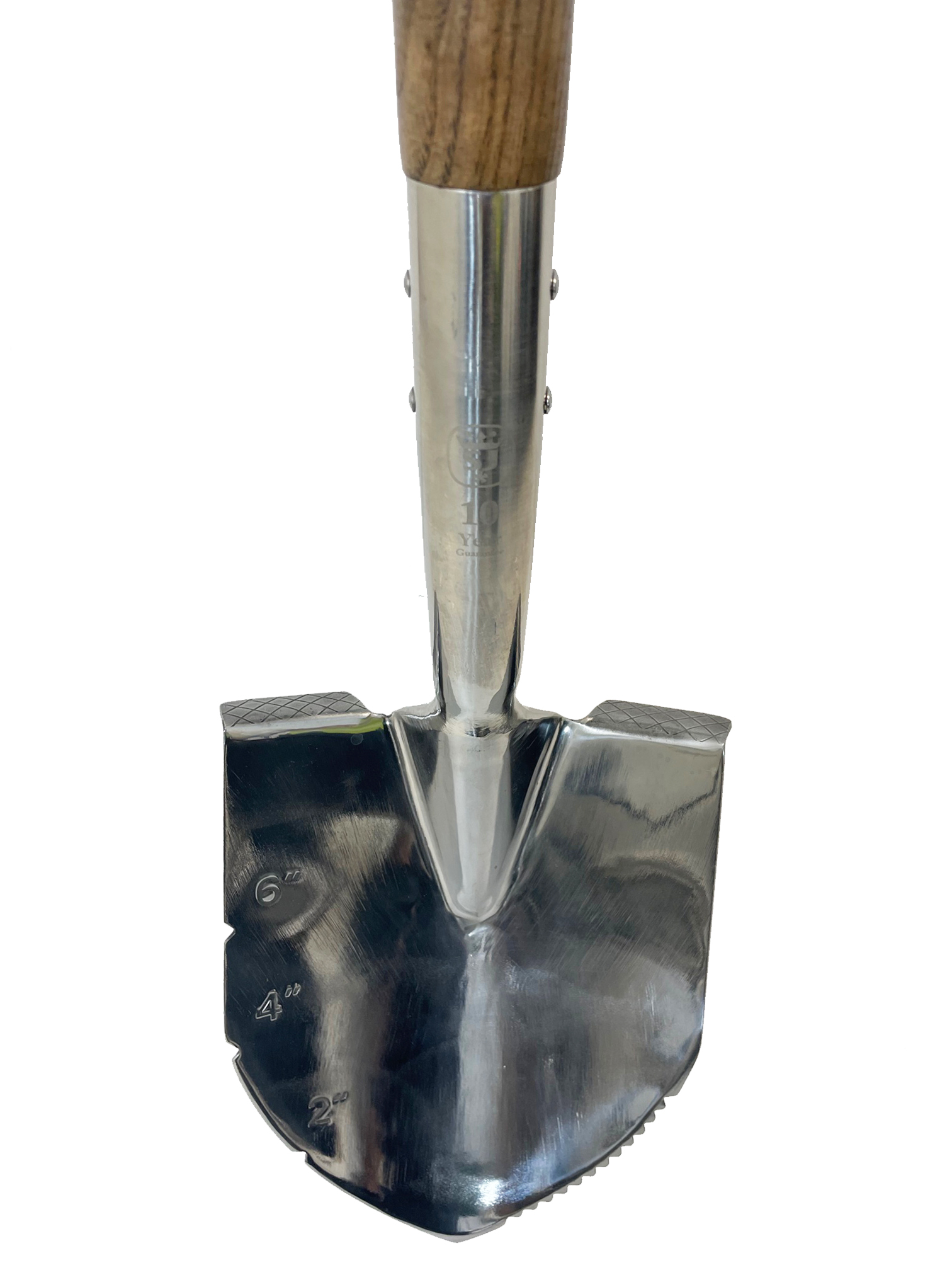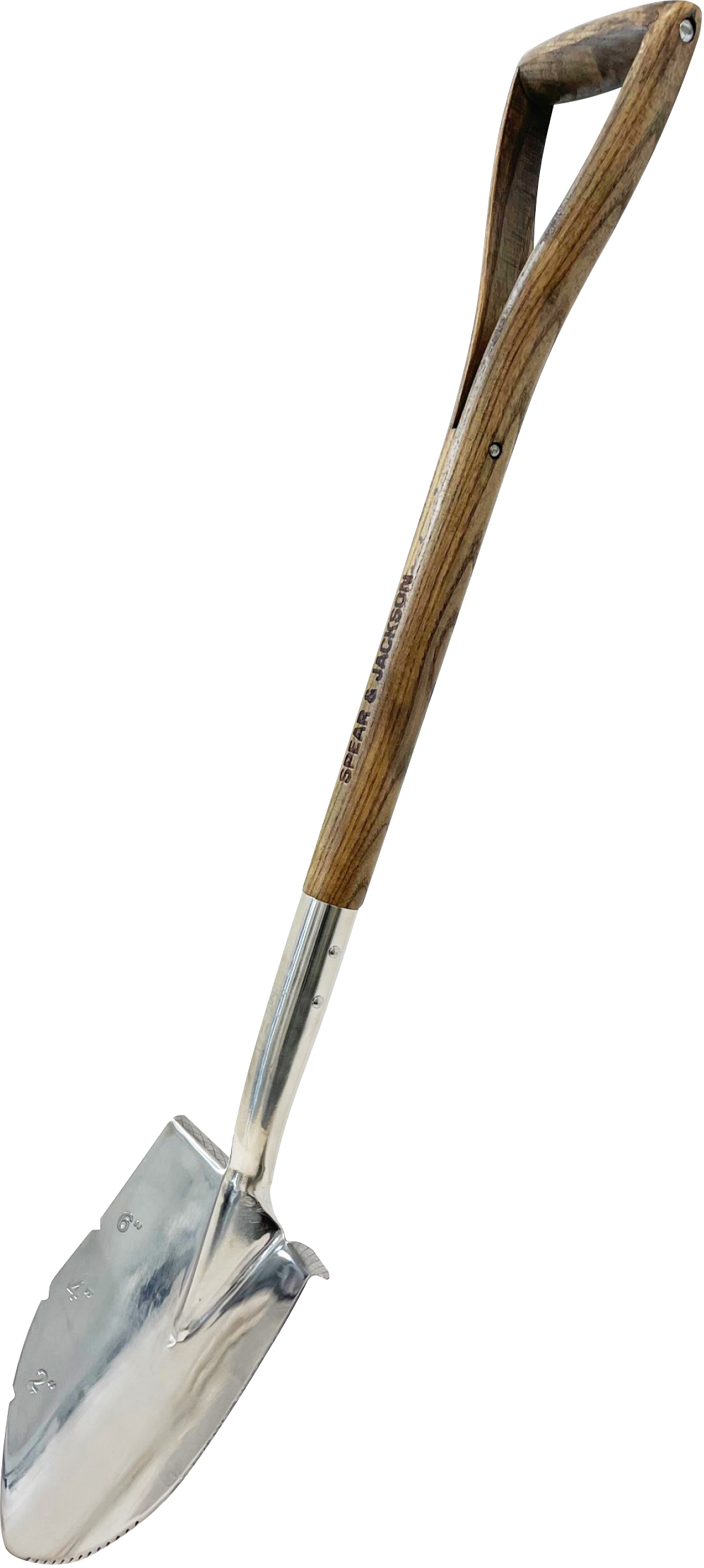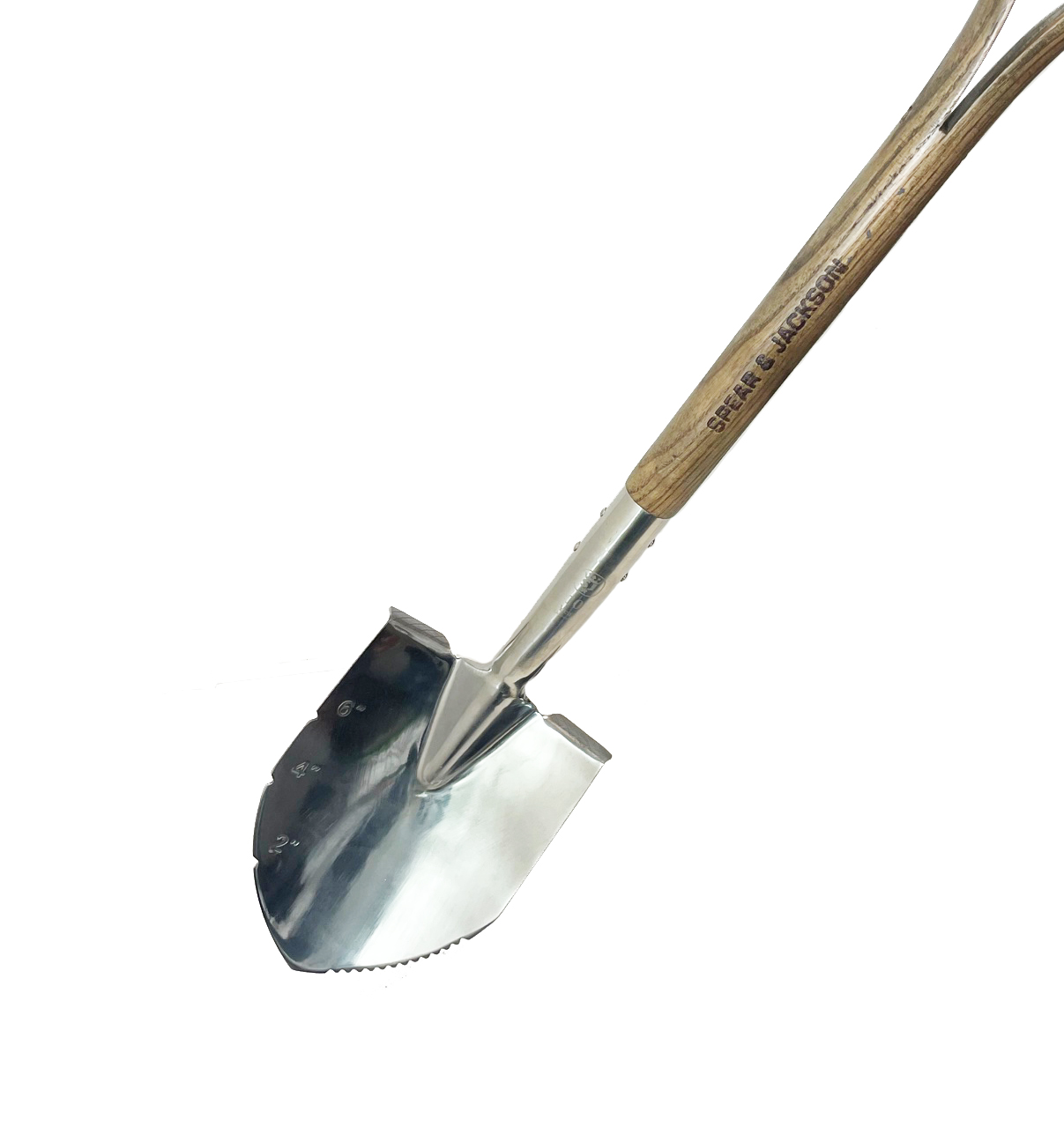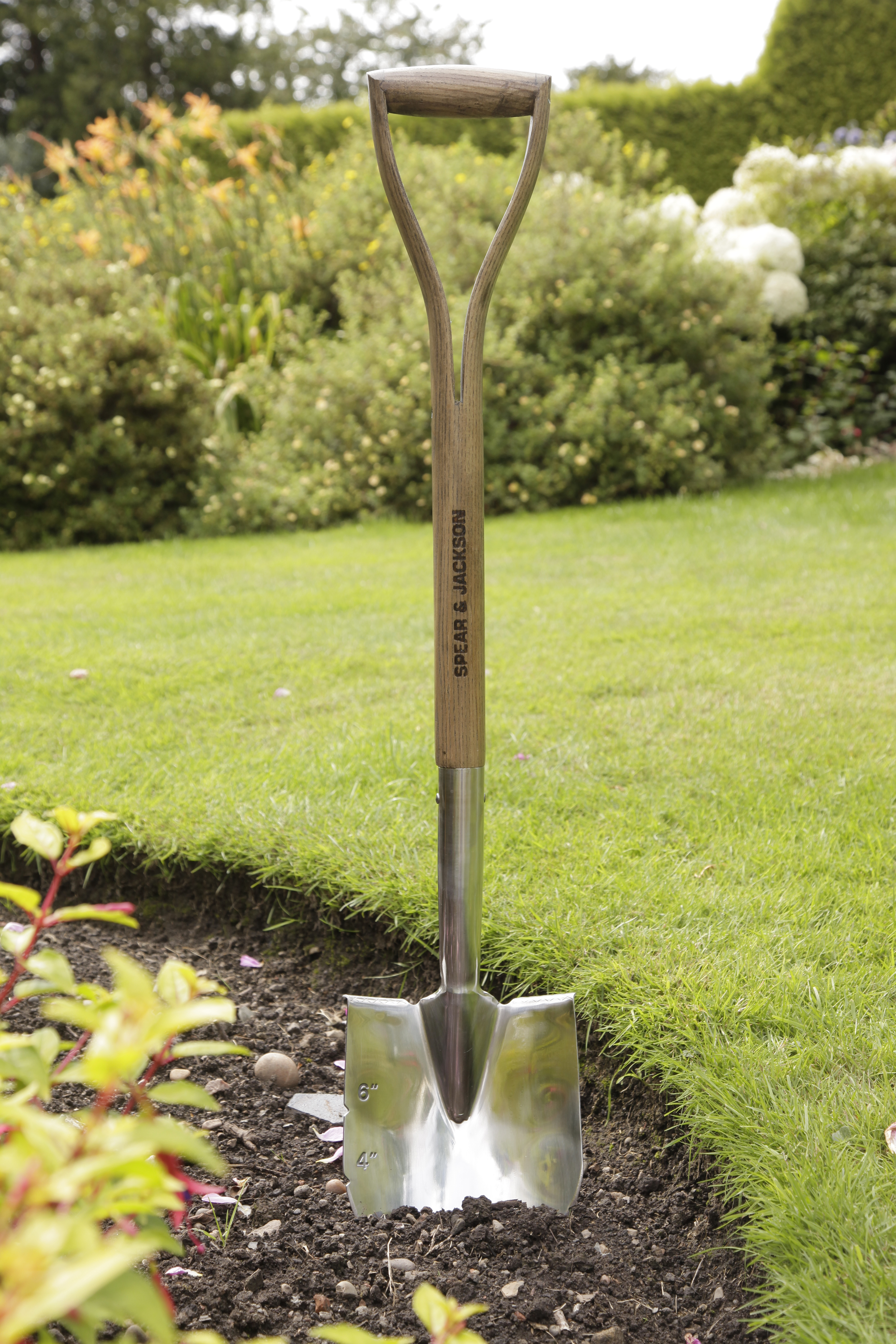 Description:
The Spear & Jackson Traditional Stainless range combines modern and natural materials to create timeless, classic garden tools. The Traditional Stainless Planting Spade is the latest addition to the Traditional range, complementing the existing digging and border spades. Compact in size, this spade has a pointed blade for easier ground penetration and is etched with depth markings for accurate planting. It is ideal for working in beds and borders
Specifications:
Mirror-polished Stainless Steel blade
Blade length 235mm
Blade width at the shoulder 178mm
Blade treads 49x13x2.4mm
Blade depth markings 2" 4" and 6"
Handle Ash wood with split YD Wishbone hilt
Overall length 910mm
Weight 1.32Kg
Type:
Garden Tools & Outdoor Living
Description:
A set of three Stainless Steel Potting Tools i.e. Small Trowel, Cultivator & Transplanting Trowel
Images: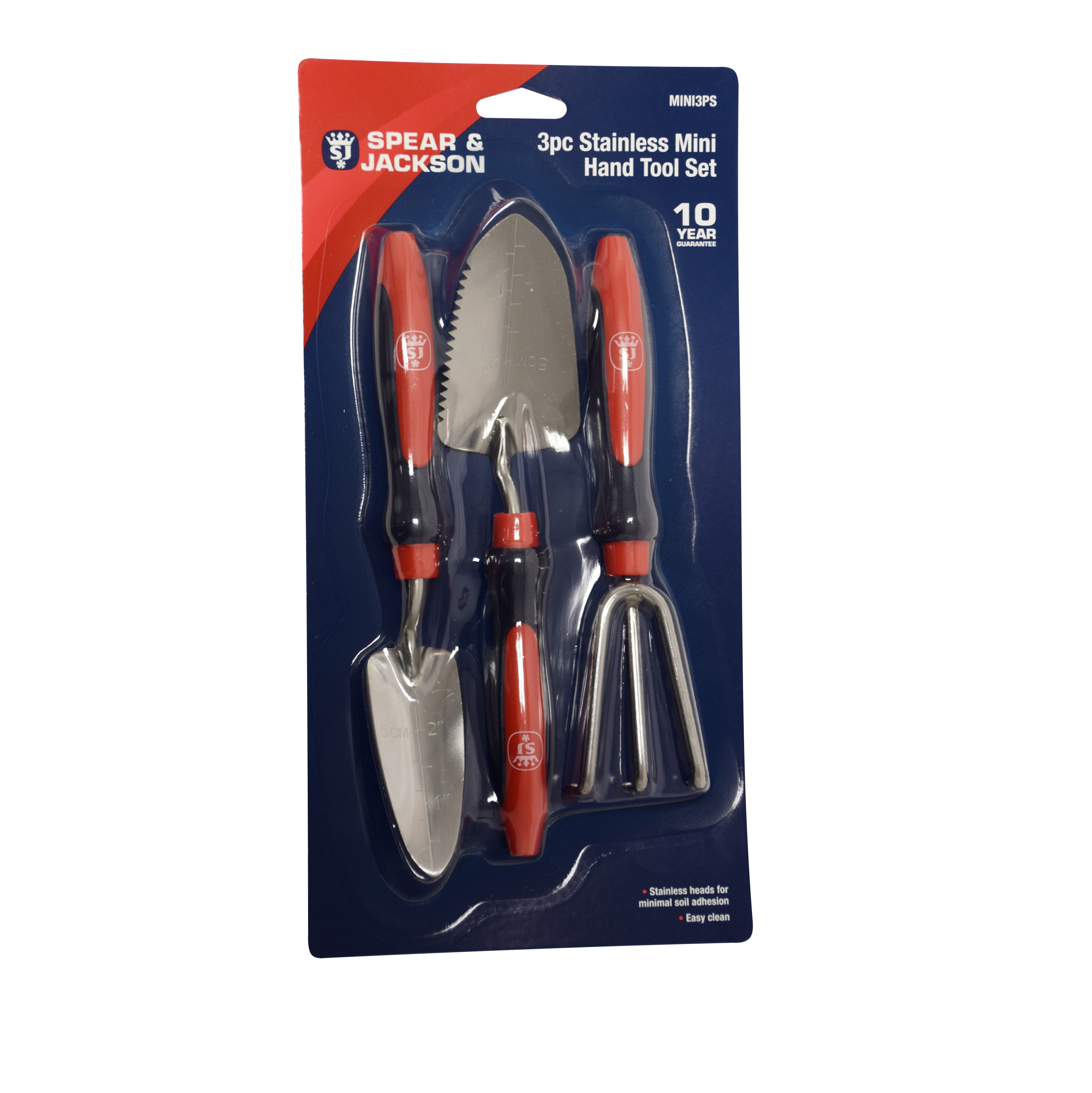 Specifications:
Mirror Polished Stainless Steel Trowel
Blade sizes & Overall Length : 85 x 49 x 1.2mm / 220 ± 5mm
Transplanting Blade Size & Overall Length: 80 x 30 x 1.2mm / 215 ± 5mm
Cultivator Blade size & Overall Length: 72 x 44 x 5mm dia / 200 ± 5mm
Type:
Garden Tools & Outdoor Living