4th July 2017
Haul of vintage trophies unearthed at Spear & Jackson's Sheffield site

A collection of vintage trophies has been unearthed at Spear & Jackson in Sheffield. The trophies, which were discovered in the warehouse on Atlas Way, date from 1930 to the mid 1970s.
Warehouse and Distribution Manager at Spear and Jackson UK, John Gardiner, stumbled across the haul while clearing out some roof space. His daughter, Laura, who works for the local History Archives and Museum in Rotherham, kindly restored the trophies to their former glory.
The trophies are now on display in Spear and Jackson's reception, however staff remain none the wiser about their origin and are appealing to the public to help solve the mystery!
"Although the purpose of the 14 trophies and two shields remains unclear, we are sure that they are an integral part of the Spear & Jackson Group's heritage, and we're desperate to find out what they were for and to whom they were awarded," said John.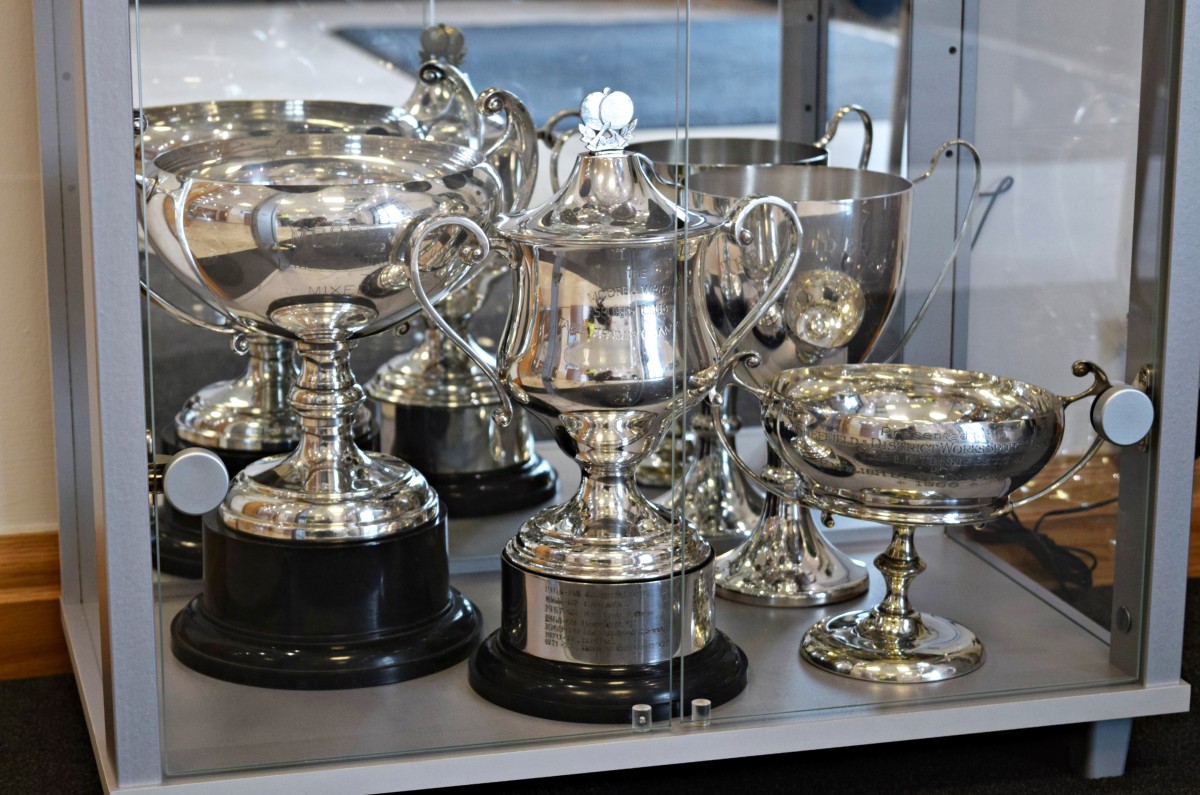 "It has been suggested that the trophies may be associated with the social club formed at the old Spear and Jackson site at Wednesbury, and now the trophies are clean, some reference can be seen to the Earl of Denbigh."
If anyone can help to identify the trophies, or has any clues that might help to unravel the history behind them, we'd love to hear from you.
Please contact JGardiner@spear-and-jackson.com if the trophies look familiar to you.