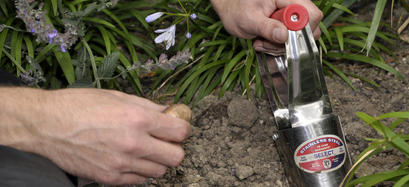 Choosing and planting bulbs which will flower next spring and summer seems like ages away, and we haven't even put the garden to sleep. But planted now, you'll ensure you get some great colour in the garden, at a time when you'll really appreciate it.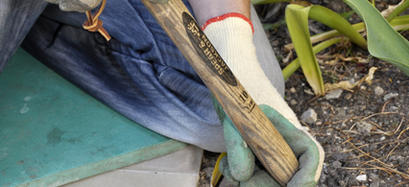 I'd never used a long handled hand fork before, and thought them a little odd. But it wasn't until I actually tried this tool that I discovered how much I like it. It's easier to reach further into the border, and as it has a long handle, you can get a better leverage, making forking over the area easier. I was able to get in-between other plants easily and weed out the nettles which seem to have arrived with the horse manure!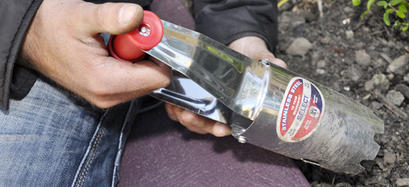 The bulb planter is one of those tools that many of us have, but only use twice per year. Mainly in September/ October when planting spring flowering bulbs such as daffodils, tulips and alliums, or in may when planting summer bulbs such as gladioli. But have you ever used your bulb planter for planting bedding plants or small plants grown in 3 inch pots?